No 'In Person' Worship Until Sunday, May 3 (possibly longer)
We are recording the scripture reading, message, and prayer time and making it available online each Sunday. We are hoping to add some other aspects, such as music, to our online experience, but we are being careful that we do not jeopardize the health of our musicians, tech team, and their families. Thank you for your understanding and grace.
Mid-Week Message
Pastor Dave shared a message for you on April 5th.  Check it out! https://www.youtube.com/watch?v=5nXgJWfjPGw&feature=youtu.be
You Are Mine For All Time
Nothing can separate you from My Love. I have invested My very life in you. When your mind goes into neutral and your thoughts flow freely, you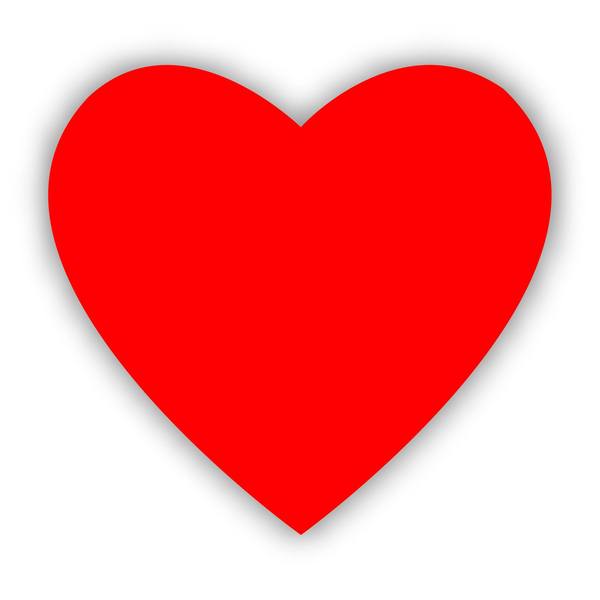 tend to feel anxious and alone. Your focus becomes problem solving. To get your mind back into gear, just turn toward Me, bringing yourself and your problems into my Presence.
Many problems vanish in the Light of My Love, because you realize you are never alone. Other problems may remain, but they become secondary to knowing Me and rejoicing in the relationship I so freely offer you. Each moment you can choose to practice My Presence or to practice the presence of problems.
From: Jesus Calling, Sarah Young
Respirators
The first prototype of a locally produced emergency respirator will be completed and tested early this week. If everything goes smoothly, initial production may begin next week. The timing is important as health officials are predicting the rapid increase in critical COVID-19 cases and hospitalized patients may take place next week. Please continue to pray about this.
Oral Thermometers
We have received a number of emails from people with extra oral thermometers. There is still a need for these. If you have an extra oral thermometer you would be willing to donate, please let me know. We do not have a central collection site as we want people to stay home. Email me with "Thermometer" in the subject line and I will help with arrangements to pick them up. Understand this is not something that will be returned.
Continuing to Support Asbury while Gathering is Suspended
Several people have asked about how they can contribute to Asbury when we are not permitted to gather for worship. Thank you for asking that question! There are still ways to give. Information about doing so can be found here.
Office Closed
The Office Staff will be working from home but will stop by the office on occasion to process some things that must be done.  If you need anything, please call 812-372-4555 or email, asbury@asburycolumbus.org. 
A Coronavirus Update from Bishop Trimble
Biship Trimble requested Indiana United Methodist churches to suspend services for 4 weeks. https://www.inumc.org/bishop/a-coronavirus-update-from-bishop-trimble/
Books and Study Curriculum
We have been doing some spring cleaning in the church office and library and are removing duplicates and older material. The next two Sundays we will be placing some of the removed materials on tables in the Fellowship Circle so that you can have an opportunity to take any books or study material that you would like to have and study. Materials not taken will be placed in our church's garage sale in April. Any questions about the literature may be directed to Karen Blystone.  We just restocked with new materials so stop by again!!!
Church Camp Scholarships
Asbury has a wonderful opportunity to help our kids get to church camp! Why is church camp so important to our children and youth? Attending church camp get kids out of their everyday routine. It encourages children and youth to get away from daily distractions and allow them the opportunity to hear what God is saying to them! Church camp gives them a safe place to learn and grow in their walk with Christ. Plus it's fun! Clean air, outside activities, and making new friends, what a blessing for our children!  More information is available at:  https://www.asburycolumbus.org/church-camp-scholarship-opportunity/
40 Days – 40 Items
A basket with trash bags is in the back of the sanctuary.
As we observe this season of Lent, we are preparing ourselves to celebrate the Resurrection of Jesus Christ.
During these 40 days, consider taking this challenge: each day remove one item from your house that you no longer wear or need and put it into a trash bag. At the end of the 40 days the items will be collected and shared with those in need through our Asbury Ministries.
Each day as you place an item into the bag, spend a few moments praying for the person who will one day hold the item in their hands. Pray that as they touch this, they may be touched by God.
The Best Thing Today
Lent is a season of reflection and self-examination. It begins on Ash Wednesday (February 26) and will continue through Easter (April 12). People often observe Lent by giving up something they like very much. Then, whenever they think about what they have given up, they use that time in prayer or reflecting on who they are in relationship with God.
During this season of Lent, we are suggesting something a little different. Near the end of each day, spent a few moments thinking about your day. Answer the question, "What is the best thing that happened to me today?"
Write out your answer. If you are on Facebook, Twitter, or some other social media, share your answer with your friends and those who are following you. Consider using the hashtag #bestthingtoday.
Throughout this season of Lent, look back over your answers from time to time and thank God for the best things in your life.

Asbury Kids
Asbury Kids is canceled during this time but please make sure to join Heidi on Facebook for all her special activities!
Each Wednesday evening at 6:30pm, Asbury Kids 1st – 6th grade and Little Asbury Kids 4 yrs – 7 yrs old meet for a a Bible lesson, a fun activity or craft, a snack and a fun time of fellowship!
Love Chapel News
Love Chapel News – Could you imagine doing 34 loads of laundry a day? New Beginnings shelter provides nightly housing for an average of 34 guests who arrive to a clean bed. Asbury's Love Chapel offering for the month of March is laundry detergent. Other area churches have donated a commercial grade washer and dryer that requires "HE" (High Efficiency) products. If you are not able to find them on the grocery store shelf but would like to donate, please contact Susan Whipker (812) 343-0013 who will purchase at Sam's Club.
This Week in Worship
This week in Worship is available to you so that you can engage in all the worship activities for the week. This Week in Our Worship
The United Methodist Church News Service
The United Methodist Church has a news service that will email you news reports about what is happening across the denomination. You can choose to receive the news on a daily basis, a weekly basis, or both. You can subscribe to the service by following this link. You can unsubscribe at any time.
Did You Know…
That we have a sermon archive that you can access straight from our website? 
Sermon Archive
  If you have missed any messages you can get caught up today!!
Submitting a Story to the Asbury News
We love to share stories of the great things happening at Asbury. If you have a story for the Asbury News, please send it to asbury@asburycolumbus.org.

Opting In or Out of Asbury Email Messages
Email is one of the methods we use for sharing information with you. If you would like to change which emails you receive, please submit a request here.
Upcoming Church Calendar